COOBER / Innalpin GmbH
COOBER is an innovative company and developer of components and modules for gasoline engines. We engineer products for powersports industry. Using our expertise in research and development we are able to cover data, electronics, hardware and performance in one step. Our end customer flagship product, the electronic module, is state of the art for powersports engines.

HARD & SOFTWARE DEVELOPMENT
Our in-house data, CAD and electronics team is handling all aspects of automotive mechanics and electronics, from simple part and PCB design to complex systems, such as complete engine and drive train management systems, including custom software and 2D / 3D wiring harness data and simulation.
MORE POWER AND TORQUE
Excessive Testing by OEM Manufacturers and Dealers worldwide, has confirmed the COOBER ECU ability to achieve more reliability, more safety, more power and more torque while still maintaining safe engine parts, emission levels and temperatures.
COOBER TEAM IS INNOVATING THE FUTURE
The philosophy at COOBER is focused on innovation, quality and performance. Every single detail of a COOBER product is measured against our target goals: INNOVATION, QUALITY and PERFORMANCE. This is reflected in everything we do. It's simple : "We are a bunch of innovative brains focusing on targets"
RELIABLE & ENGINE SAFETY
COOBER ECU's are programmed to sense when the Engine is working hard for a prolonged period (up a long hill or hard ride), and trim the Engine Performance, up to a SAFETY level . This greatly reduces the risk of rising EGT and Engine wear. COOBER ECU is a high tech electronic device, Engine Control Unit, that calculates and manages signals, to provide the best combustion optimization. It can't be detected by the Original ECU.
COOBER ENGINEERING
COOBER is an independent Engine, Parts and Electronics Development company, specializing in root cause analysis and has been in business for over 15 years. COOBER has grown from a small engineering office to its current status as one of the principal suppliers of ECU and Engine technology to the Motorcycle and Powersports industry. Oil analysis, controlled testing cycles and industrial reliability process steps are standard features at COOBER.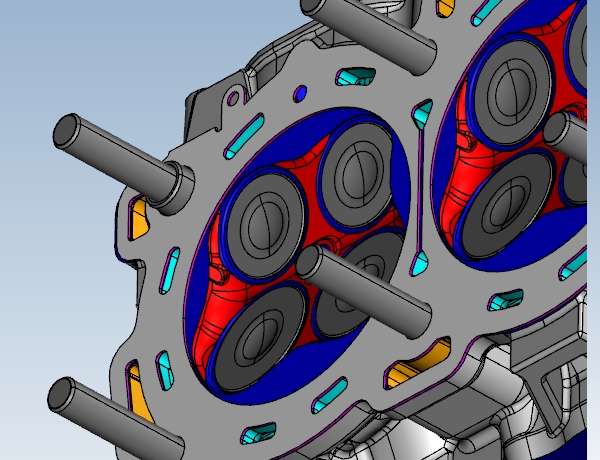 OEM SUPPLY
COOBER offers a combination of experience and capability that has been built up over years of designing, developing and analysig parts. In 2015 we become Tier 2 supplier and in 2017 we finally manage to become Tier 1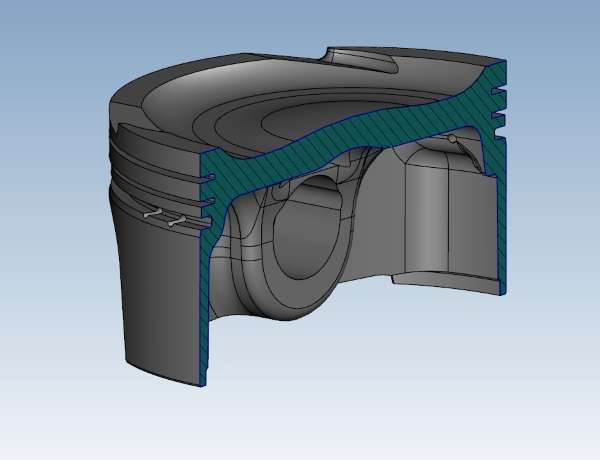 COMPONENT DESIGN
COOBER have the necessary understanding of electronics sensoring, materials, manufacturing methods and surface coatings to allow us to design components from a clean sheet of paper or to perform reverse engineering of existing components.
SUPPORT & FAQ
PRODUCT OVERVIEW

All electronic products delivered by COOBER / Innalpin GmbH are based on a single principle: 100% independence of the hardware module from the original control electronics (ECU) by usage of original COOBER plug connectors and harness. COOBER has been developing, manufacturing and distributing, brand Independent, additional electronics for many years. Every product has been developed and produced in-house.
COOBER brand

To prevention of mis-identification of COOBER products with products of inferior quality or products produced by other manufacturers and distributors, COOBER is a registered trademark.
Fuel Consumption

The fuel consumption of any Engine is mainly influenced by the style of driving. If a Bike is driven "sporty", then a increase in fuel consumption is to be expected. COOBER ECU is using Artificial Intelligence to recognize cruise drive so save fuel on long rides.
Does the power / torque enhancement have a negative impact on the engine?

We take great care to ensure that our performance modifications are within the power reserve of the engine. COOBER is the only company on the market owning Oil and Material Analysis Lab to make sure we keep the limits. Meaning you can enjoy the improved performance of your bike without effecting its longevity and long term reliability.
Are there any changes to the brake or exhaust system necessary?

No
Is it possible to "undo" or turn off the ECU?

Yes, it is. Simply unplugging the COOBER ECU returns your bike to it's original specifications. Remember that COOBER Performance or LME CU remains invisible to the bike ECU.
Do I need to have my vehicle serviced more often?

No, keep your Standard service intervals or ask us.
COOBER Pro and Factory pilots

COOBER and COOBER Partners, do support Pro and Factory pilots with our product. For more info feel free to contact us. info@coober.eu